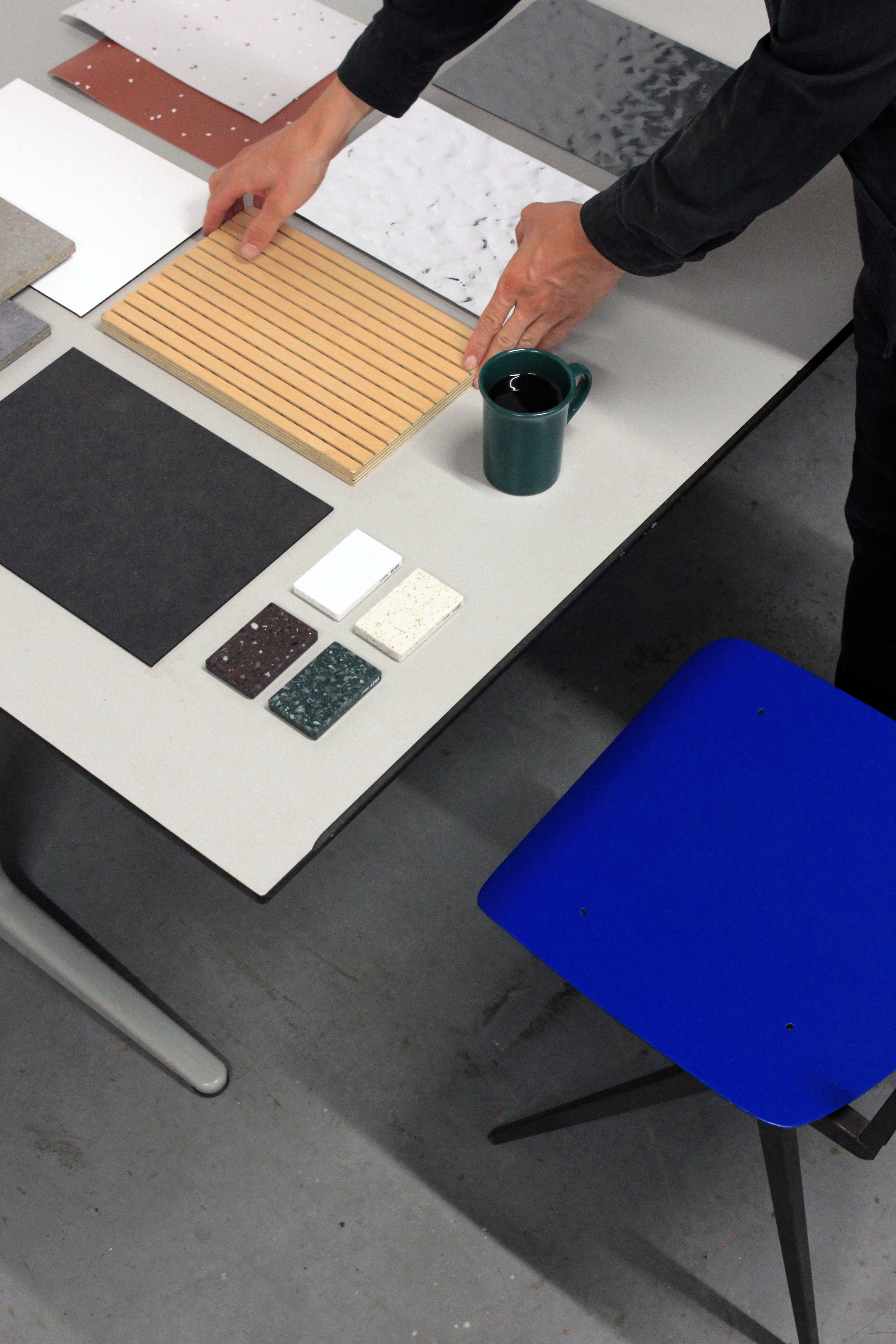 who we are
We specialize in the design and development of interior, brand identity and installation in retail, hospitality, workspaces, residences, and events.
where we work
Our headquarters in Rotterdam consists of an office and workshop underneath one roof, creating an open and fluid work process in our team of creatives, project managers and makers.

This means we are able to oversee and control the whole creative and realisation process of our projects. Mostly this starts in the office, where we create concepts, design and visualise. Followed by technical development and production in our workshop.


how we work
Concept
We experience your brand, product or location that is in need of something new. We discuss your needs, questions, your brand story and overall vision. Based on your story we create a concept and a design strategy.
Design
We translate the mood and materials that fit the concept into a complete design.
Visualisation
There are many options to present you with the complete design. We can make detailed drawings, mock-ups, photorealistic renders and show colour plans and material samples to give you a clear image of the design.
Development
In order to make sure everything in the realisation process turns out as planned we make the final drawings, from section-planes and technical overviews to all details and their specifications.
Production
We find the right suppliers, production methods and craftsmen to realise your identity. Our in-house workshop offers the ability to produce directly from design to realisation. We keep track of everything that has to be delivered, built, produced, pressed and created.
---
clients

And Beyond Studios
Bar Italia
Braas Elise


FloriWorld
Het Hem
Jajem


Joline Jolink
Kopstootbar

Kranendonk Experience
Massive Productions
Metropolitain
New Optimist
No Office
RAUM Utrecht


The Student Hotel
Wink