Het Hem
Café Restaurant

In order to create a functional area for the kitchen and bar we placed a big plywood wall in the open space.

The backbar in front, integrated in the wall, consists of metal storage shelves combined with green plywood boards and mirrors, making it look playful.

The pattern of the shelves continues on the sides with swinging doors in the wooden wall.


Het Hem - Living Room Situated in a former munitions factory, Het Hem is a home for contemporary culture. Commissioned by and in collaboration with And Beyond Studios we designed several elements for the interior of the Living Room, the heart of the building.

The materials we used merge with the industrial environment, and link the entire interior together. The Library, Café Restaurant and Workspace are like islands in the vast space of The Living Room.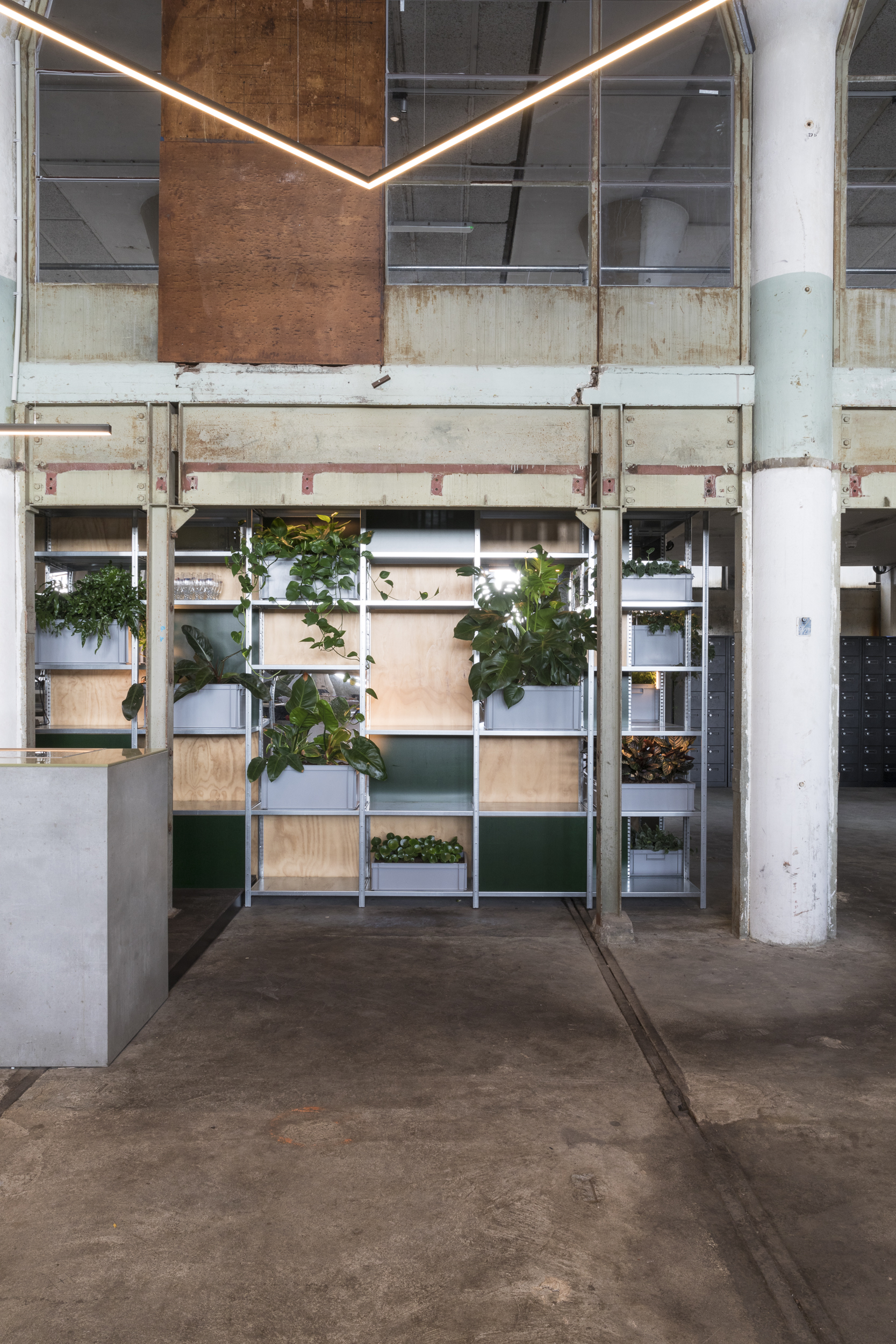 Category:
Interior

Project:
Hospitality
Public Space

Tags:
Café
Restaurant

Materials:
Coloured plywood
Radiata pine plywood
Metal storage shelves
Mirrors
Plants

Client:
And Beyond Studios

Location:
Zaandam

Photography:
Luuk Smits